Iron And Steel
An important element of nation's industrial economic infrastucture.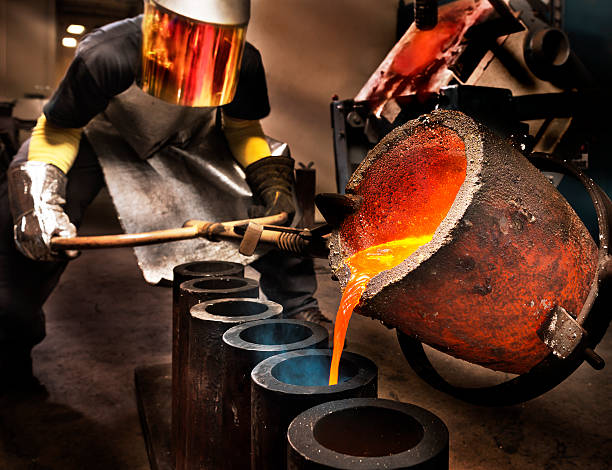 Domestic availability of Raw Materials such as Iron Ore and cost-effective labor in India both have driven the good growth in Indian Steel Manufacturing Sector & have a competitive advantage too. The prospects of the iron and steel industry in India are very bright. During 2014 -2016 India was the 3rd largest producer of Raw Steel & the largest producer of Sponge Iron in the world. It is one of the major contributors to Indian Manufacturing Products.
 Advantages for Iron & Steel Industries:
1. Domestic Consumption of finished steel in India is expected to be more than double around 230 Million Tons by the year 2030 from 100 Million Tons in the year 2017-18.
2. Indian Government Policies like National Steel Policy (NSP) in the year 2017 is encouraging the industry to reach a global benchmark.
3. Increasing Investments from global investors.
 The Indian steel industry is very modern but faces some problems like-
1. Inadequate Domestic Power & Coal Supply.
2. So underutilization of manufacturing capacities by some of the manufacturing units.
3. Inefficiency of Government undertakings / Public Sector Manufacturing Units.
4. Sickness of small/medium scale manufacturing units.
5. Industrial Disputes.
6. Problem of transportation to carry big/bulk loads or Raw Materials/Finished Goods because of Road Conditions / poor infrastructure. So more logistics cost.
APMH brings along the Industry champions on the relationship side and the domain experts in tax and advisory on the services side. We have been advising the companies in Iron and Steel Industries on the trading and distribution side with the Accounting, GST Advisory, GST legal periodic compliances, income tax & statutory audits, etc. for more than 10 years.
Related Resources
Get to know us by reading our latest blogs here and discovering the results of our research.