Action Over Consultation
Outsourcing | Consulting | Assurance
With the Tech Enabled, Empathetic and Collaborative Approach
Why APMH?
Continuous Learning

Here is the team for you to leverage that is continuously upgrading itself in the domains of Tax, Assurance and Technology. APMH has become a top "go to" firm for consulting areas like Indian GST, Indian Income Tax, KSA VAT, Bahrain VAT, Insolvency and Bankruptcy Code, Crypto Currency Accounting, FPI Accounting and Management Dashboards!!

Integrity

Integrity to us means "What we Say" is "What we Delivery" without compromise on the Timelines, Confidentiality and ofcousre the Quality!! Clients have been approaching APMH when huge stakes are involved and there is a need of deep understanding of the Tax laws and Accounting concepts to deliver outcomes.

Holistic Approach

At APMH, we consider business understanding as our top priority for starting any engagement. This means tailor made customise solution specifically suiting Client's Industry, Management Type and situation!! Clients with multiple interconnected Tax and Accounting questions approach APMH for an well augmented and practical advice.

Client Focus

APMH has developed a unique blend of specialisation with top class client ownership, empathy and relationship management. This gives the clients a personalised approach while they get best in class technical solutions for their complex accounting and tax challenges.
APMH started like a sapling by CA. Amit Doshi in the year 1985 in Mumbai as its head office and over a period spread its wings across Pan India and even the globe.

Apart from the local affiliate network across India like Maharashtra, Goa, New Delhi, and West Bengal, our affiliates are spread mainly in Singapore, Indonesia, UK, USA, Saudi Arabia, and UAE to support the wider needs of the Multistate and Multinational clients.

APMH is led by 5 partners and a team of 80 passionate team members. APMH provides a bouquet of consultancy and assurance services in domains of GST, KSA VAT, e-invoicing, Zakat, Bahrain VAT, Accounts outsourcing, insolvency & bankruptcy code, Audit & Attestation, Income Tax, and Business Intelligence Consulting.

Deep understanding of various ERP systems, Power Bi, Tax Technology, and Accounting Tools like Xero, QuickBooks, Tally has become a very important value addition for our clients internationally. Our in-house IT team is geared with a well-fortified network, project management system, Payroll system,

APMH is ready with full-fledged remote working IT infrastructure and maintains continuity in full swing to serve clients with the same zeal and enthusiasm even in challenging times like the COVID 19 pandemic.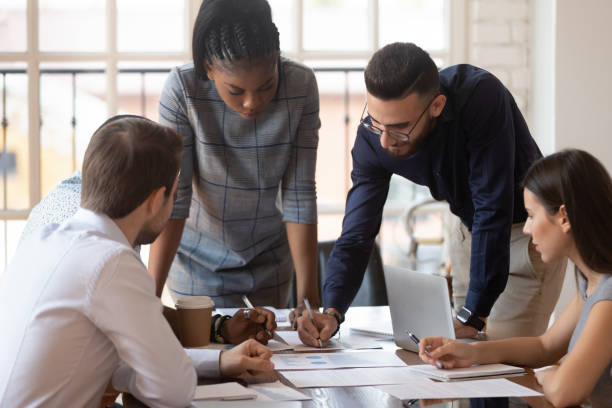 Knowledge Backed, Client focussed, IT enabled and Delightful Delivery has been our top priority!!
#Know Our Services
Be it GST, Income Tax, GCC VAT, IND AS, IFRS, Insolvency and Bankruptcy Code, Corporate Laws, FEMA, we spend a lot of energy in detailing and training ourselves. Besides the updation, APMH focuses on the understanding of the ERPs like SAP, Oracle, Tally, Sage, Xero, and Quickbooks which are enablers for timely and accurate compliance.

APMH monitors the timeliness and manages activities on a project management system designed for our specific requirements. This ensures visibility for the client on the status and tasks being handled by the team on a real-time basis.

Data security is of utmost importance and therefore APMH has an in-house IT team that handles the networking, backups, and firewalls.

Read more about some of our specialized services...
Related Resources
Get to know us by reading our latest blogs here and discovering the results of our research.
#APMH FOUNDATION
"Supporting right people at right time in the real tough situation without expecting any fame or returns is the real Satvik giving" Says the Bhagwadgeeta