20-Jan-2023
Features of
various Software applications
software applications
typical applications
cloud based accounting tool
ecommerce
saas based
tally on cloud
Which in-turn simplify the accounting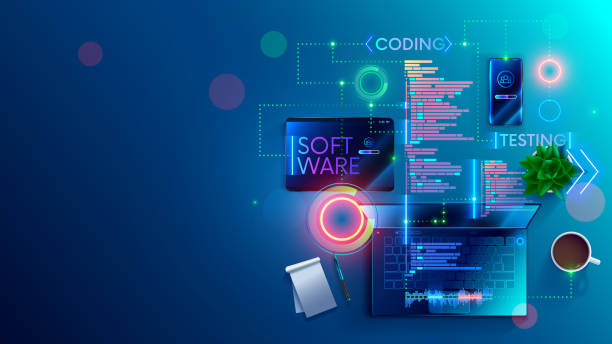 Overview:
At APMH, we have been handling outsourcing assignments at various levels from basic business processes​ like payroll and payment processing to actual bookkeeping to finalisation to reporting. In this process of handling clients from various countries from Australia, to UK, to USA, to Bahrain, to of course India, our team has been picking up a lot of experience while learning and delivering the IT tools.
This collaborative experience of delivering to various industries completely online and partly offline for more than 30 years, is worth sharing with names of typical applications along with the industry and uses of the tool. This list may be of help for those looking to have a collaborative off the shelf tool for solving a particular business process as well as accounting issue.
The focus of this list is more for the companies from outside India and are more keen to collaborate. Having said that, most tools would have it's availability for the Indian companies as well.
Core Accounting Tools:
QuickBooks, Xero, Clearbooks, Focus and Zoho Books:
The above are Cloud-based accounting tool that can then further expands with the help of it's ecosystem to inventory, HR, payments, CRM, Reporting, etc. They all can be paid as you go and hence no high initial cost to be paid.
All the above tools can be scaled up with industry-specific tools and applications evolving on its APIs.
For example, an E- Commerce seller on amazon or Flipkart or any other e-commerce platform has numerous transactions with varieties where invoices, goods returned, credit notes, debit notes, settlements, actual payments, etc need to be established. It has numerous data sources like vendors, customers, payment gateways, e-commerce platforms, etc. There needs to be data entry, reconciliations, and reporting to give the business assurance. All this can be handled by an integration add-on available in the ecosystem of this accounting software.
For example, we did a company that handles the priority calling SAAS-based facilities to the government departments of the USA. They use integration with Veem (supplier payment system), Gusto (for Payroll), Stripe (payment gateway), etc with Quickbooks to automate most of the entries in the system. This reduces the chances of error and duplication apart from efficiency thereby on-time reporting. The accounting remains up to finalization entries, closing entries and reporting, making the team go more analytical and adding value in the business, process, and reporting.
We have also moved the Tally on Cloud with our proprietary VPS support services to make it easy for the clients to collaborate for a traditional on-premise tool on the cloud. This saves the client from time loss and data loss due to versioning and duplication.
Productivity tools
Dext (Organising the invoices and credit card spending), Greythr and Happay (employee expense management):
The companies face challenges of organizing the documents, stuff they receive all the time. These tools solve the issue of collecting the data bits from various places like text messages, emails, pdf, manual entries, etc. in one place and put them in systematic reports which are in turn used for approvals or any other types of decisions by various users.
Happay is a great tool to handle the ongoing reimbursement process and policies for employee reimbursements.
APMH team uses these reports for accounting purposes. This also tells us about the red flags for management reporting. There are also options to integrate these tools into a system like Xero for auto accounting.
Industry Specific tools or ERPs
Beams, Moneyware, customized tools:
There are numerous smart tools nowadays for specific businesses like one of them we used for an Australian real estate construction and leasing client called "Beams". This tool understands the typical industry processes and helps adapt to those from procure to pay and order to cash. It takes the case of the end-of-end activities plus the accounting part.
Similarly for a Foreign Portfolio Inventor Fund from Mauritius, we use a desktop-based software application called "Moneyware". This solved the core problem of fetching the feeds from various authentic sources including the market rates to generate the daily and periodical reports. We use these reports for final bookkeeping and thereby reporting to the various government authorities.
In certain cases, like in the case of a large Crypto Currency trader with Algo trading, APMH team has developed a SQL-based routine for summarising the entries for finally accounting and reporting the same. We evolved and helped the client who has also adopted this for generating required summaries. One of the examples of the automation was customized as the client couldn't find specific requirements for their issues of handling the lease reporting in IFRS for more than 100 properties they have taken on lease on PHP and JAWA.
Practice workflow tools
Karbon, Jamku, CADashboard, Papilio:
In the situations where we work as a white-labeled back office of the accounting, management consulting and business advisory firms globally, we have adapted to reporting and workflow tools of these firms like Karbon for a UK-based firm. Our team literally used the workflow, timesheets, document management and reporting on that firm's tool for ease of collaboration.
We also help smaller firms handle their client workflows through our tools like Papilio, Jamku and CADashboard. This gives a disciplined planning, timely compliance and transparent reporting edge to these companies which use APMH as their back-office or outsourcing partner.
Technology is the backbone to our outsourcing practice
At APMH, after doing a lot of global outsourcing assignments we understand that software, applications and tools are becoming very critical for companies to operate and collaborate. The team is very comfortable with google drive, dropbox, and one drive for the advanced, secured and seamless filesharing and information exchange online. As accountants, we should be adapting to these tools for a better understanding the businesses and also ease of handling the accounting as well as reporting of the MIS. The best part is that we have our in-house tech team which participates in the onboarding of clients with different applications, complex server setups and unique data privacy norms.
We have the vision to adapt to newer, smarter and customized technology to align with the client and deliver right on time with effortless use.
***In case of any query feel free to contact CA Kinjal Mody at +91 99200 22512 or Divya Jain at +91 70454 48091***